Usage Analytics for Power BI
LEARN MORE ABOUT YOUR POWER BI ACTIVITY IN THE ORGANIZATION
USAGE ANALYTICS FOR POWER BI - WHAT IS IT FOR?
Power BI usage analytics gives you an overview of how your Power BI reports are being used, who's using them, and how many people in your organization are actively using Power BI dashboards.
You can also use this tool to determine what each person is using Power BI for, which can help you implement the tool better.
A glimpse of our solution:

What is so special about our product?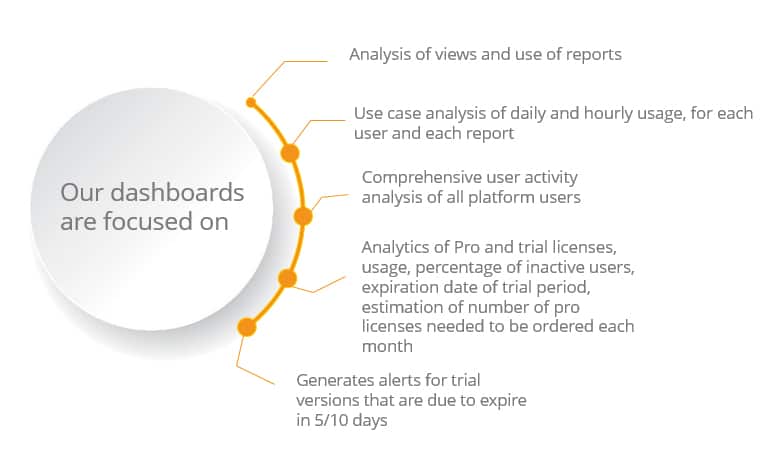 Want to see the functionality of the product?
What is so special about our product?
Our dashboards are focused on
Analysis of views and use of reports

Use case analysis of daily and hourly usage, for each user and each report

Comprehensive user activity analysis of all platform users

Analytics of Pro and trial licenses, usage, percentage of inactive users, expiration date of trial period, estimation of number of pro licenses needed to be ordered each month

Generates alerts for trial versions that are due to expire in 5/10 days

how many users in your organization are using Power BI?
When they use it, and what they do.
Is the implementation successful? Where? what can be done better, and why?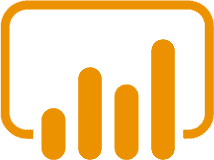 A solution built and designed by BI Architects.
A bullet-proof solution implemented in several enterprises already.
Plug & Play PBIX file that contains all the logics and reports
Script to get the data from the Audit log and API's
A User Guide to efficiently implementing the solution
How much does it cost me?
One-time cost of 1,840$ for a permanent license
* Implementation will be priced differently
* Price does not include VAT