We are D.A.Team, We
DesignBuildDevelop
Sisense Solutions
We can help your business achieve its business goals by tailoring a solution with Sisense
Sisense implementor and reseller partners
The D.A. Team is a tech company that provides advanced services in the field of BI. Over the past few years, we have amassed a wealth of experience in integrating solutions with Sisense. We believe that using Sisense and the data within it correctly can increase the profitability and greatly boost the effectiveness of any business.
Together, we will identify your unique business needs, guide you on the path of setting your goals and KPIs, characterize the business data flow process in the field, and craft a tailor-made technological solution for you.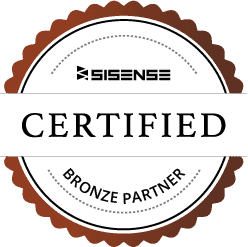 Sisense Services Provided
Designing BI organizational roadmaps based on business needs, best practices, and Sisense related data architecture.
Discovery sessions.
Implementation of Sisense tools.
Design and development of Data Lakes.
Budget Plan and cost reduction of your AWS/GCP Data infrastructure.
Migrating Tableau and PBI to Sisense.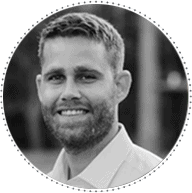 Senior Project Manager
& Sisense expert
Our Head of Sisense Expertise
Assaf Mazal Tov, senior BI project manager and a data specialist.
Assaf has extensive experience in BI, with more than 3 years' experience leading projects in Sisense.
Assaf specialises in the migration of complex platforms and has extensive experience in developing  data Pipeline processes in a number of different environments, such as Azure, AWS and GCP.
Assaf joined us from day one and is a key component of our company's development and success.
Our Jumpstart Program was designed to allow you to form an initial BI solution, quickly and with high impact.
We offer bank hours to Sisense customers' that includes:
a. Accompaniment in the implementation phase.
b. Support and guidance
c. Explore and consult on relevant plugins and connectors
d. Consult on best practices for future scaling
e. Go-live Planning and Preparation
The main objective of this program is to create a Sisense implementation at its best, in your environment.
As part of this package, we provide 50 hours of guidance, support, and initial integration including:
1. installation and implementation of Sisense, according to best practices.
2. Create the first template of a BI solution that includes one data model and one Dashboard.
3. Draw essential best practice guidelines for your environment to bring great ROI while minimizing maintenance and maximizing stability.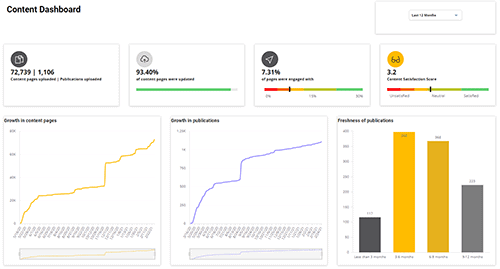 See What Clients Are Saying About Our Services:
"DA Team assisted us while under multiple commitments to accelerate our development team effort, taking on elasticube design, integration architecture and dashboard creation in parallel to other efforts, as well as knowledge transfer. We highly recommend Benji and Baruch who worked with us for long hours to creatively solve problems and enable us to deliver on deadline. ".
"We had the pleasure of working with Benji and Assaf to deliver our first dashboards release over SISENSE. We were very short in time, we had 10 days to come up with the dashboards. Benji and Assaf were a great team, that worked with us to make this happen and succeed. They were professionals, they were creative, and they worked with us just like one team would do. The clock was not looked at, only the goal. We will sure continue working together, so I am writing this with mixed feelings, I want Benji and Assaf to be available to meet our needs first! 😉 ".
"We've been together with Efi, Benji, and Baruch from the D.A. Team on a BI vision that became a reality. After more than a year together, I can say for sure that you guys are professional, business-oriented, and dedicated to our timelines and demands. And that's why I love working with you. D.A. Team helped us overcome challenges dealing with data and delivered us solutions while addressing not only regular BI tasks such as ETL, Dashboards, and Data modeling. They helped us understand the data in a way that reflected our business decisions and strategy. One of the challenges was migrating our "traditional" BI environment from Power BI to Sisense, and D.A. Team was there for all tasks with excellent availability and quality, providing exceptional results. Thank you, guys, for always being available and dedicated to our timelines. Working with you guys created such a momentum, that is a cornerstone for our success. ".