We are D.A.Team, We Can Help You Discover How Necto Can
TransformEmpowerRenew
Your Organization
We can help your business achieve its business goals by tailoring a solution with Necto.
Panorama's Necto, helps companies grow revenues, reduce costs, and improve corporate performance by uncovering insights within their data.
We at D.A.Team have a deep understanding of Panorama Software technologies, coupled with the licensing knowledge and partner relationships, means we're in the best position to help you plan and deliver your next BI project.
Botswana Telecommunications Corporation (BTC) is the leading telecom company in Botswana.
The project focuses on creating a BI on top of a Big Data platform that monitors the users' behavior, Billing, and usage. It aggregates the data to enable self-service analysis and dashboards.  

The project involved data coming from several "Amdocs" applications, and the technology involved included Oracle, SQL Server, and Tabular with Panorama Necto on top.
The technical challenge here was creating a Big Data parallel process that enables near-real-time data analysis with SQL server stack on top of Oracle DB's.
As a result, marketing, Sales, Finance & the Management of the company get a better view of their data, Insights which significantly contributes to increasing the company revenue.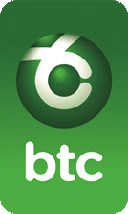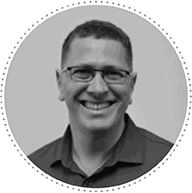 Our Head of Necto Expertise
Efi Goldman, Our Founder& CEO, previously worked at Panorama Software as the head of presales and professional services and familiar with the product at its core. Efi has 15 years of experience in leading BI projects and presale activities worldwide and a mentor in Data-Driven Innovation (DDI) & BI.    
Efi specializes in characterization, development, optimization, and control of BI processes from the information gathering stage to generating final reports and making predictions.
Are you interesting in a Netco Consultation?
Schedule a free consultation meeting with our expert